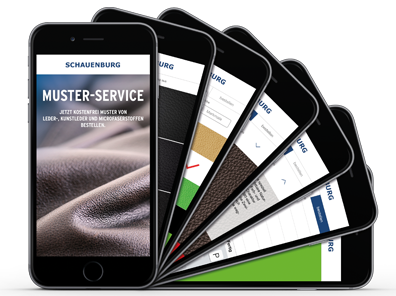 Our cost-free app "Samples4U" allows you to discover our entire range of products on your mobile device – and to arrange it according to certain characteristics such as certificates.
Gain a convincing impression in a quick an easy way: Pick your favourite product according to its material, characteristics, colour, and certificates and order free samples directly from the app.
Benefit from a quick and concise overview of all the information in your daily work routine. With SAMPLES 4U, Schauenburg gives you a handy reference guide as well as the option to have our entire selection of leathers, synthetic leathers, and microfibres at hand on your mobile device. At any time. In any place. For all common operating systems.