At Schauenburg, we do not only supply you with leathers, synthetic leathers, geotextiles, and microfibres reliably, but we are also happy to prepare these materials for further processing. Let us take care of cutting, embossing, perforating, sewing, or punching your materials. This will save you time-consuming production steps and allow you to fully concentrate on further implementing your ideas.

Simply share your ideas with us, and we will jointly develop individual solutions for the hand-made manufacturing process of finished and semi-finished products.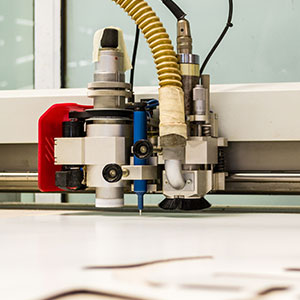 CUTTING AND PUNCHING
At Schauenburg, we deliver leathers starting from half a hide. We are also happy to take care of cutting these materials to your requested dimensions while aiming to achieve the best possible cost efficiency for you – via cutting or punching. Please do not hesitate to contact us if you have any questions on these procedures.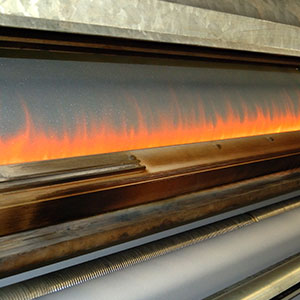 LAMINATING
Let us reinforce your materials: Fabrics, knittings, foams, or fireblockers can be laminated to the back of the material for further support. This provides you with stronger, lightly padded, or flame-retardant products.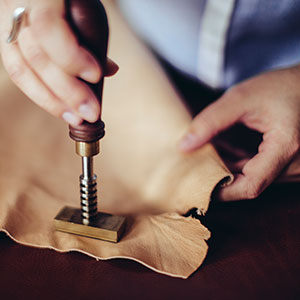 EMBOSSING OF LEATHER
Embossing involves pressing patterns or motifs into the skin. Temperature and moisture can influence the result; moreover, the duration of the treatment must be taken into consideration. The leather's thickness, softness, and finishing also have an effect on the process. We will thus be happy to give you advice on which embossing will yield the best result for your project.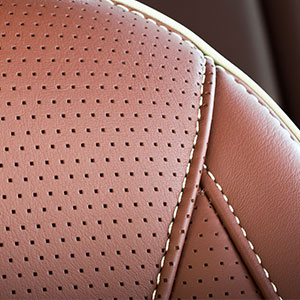 PERFORATING
Leather can be perforated for optical reasons or for the purpose of ventilation. Car leathers, for example, are perforated due to their thick finishing; at the same time, this gives rise to new design options. We would be happy to advise you on the ideal perforation for your project.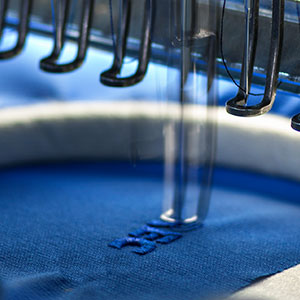 EMBROIDERY
Embroidered ornaments enhance the value of your product or give it an individual touch. We therefore offer to apply patterns, motifs, or decorative seams as requested. We will jointly discuss your templates and manufacture the product according to your exact concepts.
SEWING
Have your chosen materials sewed by Schauenburg. This provides you with high-quality finished or semi-finished products that can be manufactured according to your specifications.
COMBINING DIFFERENT TECHNIQUES
You can easily combine different leather processing techniques to obtain your desired result. Whether cutting, punching, laminating, embroidering, perforating, or any combination of the above: At Schauenburg, you will always obtain a result that exactly corresponds to your requirements.